Boats
Mercury and Zodiac Inflatables
Need a new tender or just want an easy, affordable way to get on the water? Mercury and Zodiac Inflatable boats are your answer. We stock models from 7 to 14 feet in both PVC and Hypalon fabrics, with soft or RIB bottoms.
For help choosing the inflatable boat that's right for you, click here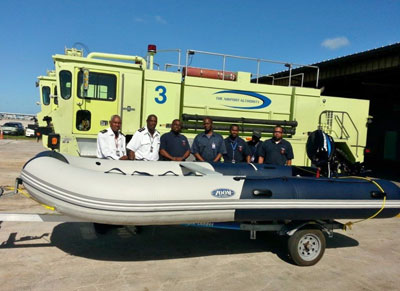 Zodiac Zoom with a Mercury 25 Seapro. Sold to the Lynden Pindling International Airport Fire Rescue Department for use as a rescue boat on the lakes around the airport.