Kohler Power Systems
Comprehensive Power Solutions
Critical power applications are part of every industry; protecting them starts with reliable KOHLER generators, available in diesel and LP configurations. Our EPA-compliant diesel models deliver dependable power to a wide range of output requirements. From small-load residential and business to heavy industry, every KOHLER generator is engineered to provide maximum power, performance, flexibility and fuel efficiency.
Diesel Generators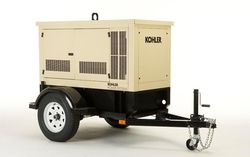 Packed with power, engineered for total performance
More than 60 models from 8.5 to 3250 kW, to match specific requirements
Exceptional motor starting and voltage recovery
Configurable to a variety of system needs
On-site, residential, and mobile models
Automatic transfer switches for all applications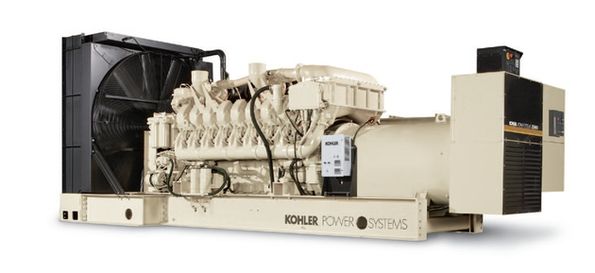 Residential Generators
Everything you need, when you need it most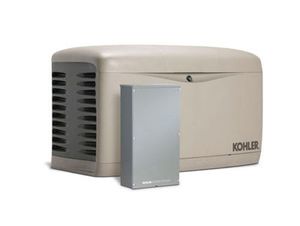 Kohler home generators bring a sense of safety, security and convenience to a home, allowing you to continue your day-to-day life in comfort.
There are Kohler residential generators designed for homes large or small and whether you want whole house or partial backup power. No matter what commercial-grade Kohler home generator you choose, they provide reliable, safe power and come with the industry-leading Kohler warranty for life without interruption. Clean, quiet, automatic backup power - just what your family needs to be safe and comfortable.
Portable Generators
KOHLER® portable generators are compact, powerful, light, and up for anything. From camping to tailgating to backup power, all KOHLER portable generators are affordable for any budget and require no installation — just add oil, fuel, and go!
Let Lightbourne Marine be your power partner. Our knowledgable sales team and experienced factory trained technicians will provide you with turn-key service. We'll help you choose the right generator, get it installed, and offer continued professional support.
For more information or to request a quote, please click here.
To learn more about Kohler Generators, click here
All generators need periodic preventive maintenance to ensure long-term trouble-free operation.  We can help protect your investment and save you money with a prepaid monthly maintenance inspection contract.    Contact us for more information.